The Official HMT Highest Horsepower
06-16-2006, 10:18 PM
3.0 BAR
Join Date: Oct 2005
Posts: 3,453
Re: The Official HMT Highest Horsepower
---
i'd ---- your car till you hit vtec
that so sick, must be intense hitting that boost
400wtq in a honda... go punch a mustang owner in the *******
07-03-2006, 04:06 PM
1.0 BAR
Join Date: Jul 2005
Posts: 545
Re: The Official HMT Highest Horsepower
---
All Wheel HP, Dyno Dynamics, E85, PTE SCM50 turbo, Built 2.0, HKS 272 cams, 23psi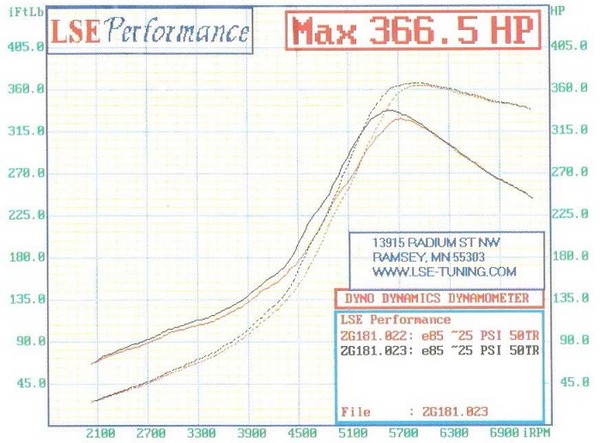 07-06-2006, 12:40 AM
0.0 BAR
Join Date: Jul 2006
Posts: 6
Re: The Official HMT Highest Horsepower
---
91 Gs-t
c-16
20g tdo-5 25psi
Magnus Smim
Buschur Fmic w Shorte route piping
660cc injectors
Dsmlink
3.5inch turbo back
any ways 410whp i cant get my dyno sheet to upload on this site...Can i email it to some 1
07-07-2006, 10:05 AM
3.0 BAR
Join Date: Apr 2003
Posts: 11,059
Re: The Official HMT Highest Horsepower
---
(i just dyno'd it last night, i'll take a pick of the dyno sheet before the days over, i'm at work right now)
power came in kind of late because of the gay *** drag mani that i'm running. i'm trying to cop a top mount for my built h22 but everyone is on serious back order so i may just relocate the wg on the drag and port the ---- out of it to see if it does any better for now.
edit: went back to the dyno yesterday and put down 509whp/387tq completely stock h23 bottom end. went to the track and ran a best of 11.5 at 128 missing 4th with a pretty shitty 1.8 60'
be shooting for 10's this thursday with a stock motor in a 2700lb (without driver) car
460whp/315wtq (dynojet) stock h23 vtec on 19 psi and pump gas
-stock h23 bottom end (no oil squirters, nothing)
-stock h22 head (stock im, tb, cams, no port work)
-arp head studs (only aftermarket part in the actual motor)
-full race h.o. t3/t67
-precision 750hp intercooler
-2.5" charge piping
-3.5" mandrel exhaust with 3.5" magnaflow
-drag manifold!!!!!!!!!!!
-tial 38mm wg
-rc 1000cc injectors
-walbro 255lph (all stock fuel lines!!)
-tuned with crome
-apexi avcr
i have a fully built/sleeved h22 that is ready to drop in so i wanted to see what i could do with the h23 vtec that was in the car. i'll be going back to the dyno next week with some c16 and shooting for 500whp on an all stock motor. 40 more hp shouldn't be a problem seeing as how i made that power running 10.5:1 afr on pump gas (wanted to be sure to try and keep it as cool as possible). shooting for over 700whp with the built h22, i'm pretty sure that won't be a problem now though.
07-15-2006, 12:12 PM
1.5 BAR
Join Date: Jul 2003
Posts: 890
Re: The Official HMT Highest Horsepower
---
This is a Suzuki Vitara build at 18psi.
323WHP 257TRQ
I wanted more but ran out of injectors.
Set up includes:
t3/t4 50trim .48 ar
Stock z6 head
TT I-beam rods
Vitara pistons
Devil's Own Alky injection kit
92 pump (alky injection is the ----)
walbro 190
dsm450cc injectors
Crome
2.5 motorola map
Tuned by me
2000ft elevation
07-15-2006, 02:47 PM
3.0 BAR
Join Date: Apr 2004
Posts: 9,802
Re: The Official HMT Highest Horsepower
---
thats one weird lookin dyno chart...must be a walmart dyno...lol jk
but seriously, lookin pretty good..crank up that base fuel pressure and go at it for more
07-30-2006, 04:16 PM
0.0 BAR
Join Date: Jul 2006
Posts: 4
Re: The Official HMT Highest Horsepower
---
do you have to be a homemadeturbo driver? or can you post with a kit you pieced together with all aftermarket ----?
07-31-2006, 12:22 AM
0.0 BAR
Join Date: Apr 2004
Posts: 0
Re: The Official HMT Highest Horsepower
---
Dam kevin. Seein ---- like that makes me miss J-ville.
If I cant go back to Indiana for my last year, I will be back in J-ville.
08-14-2006, 11:26 AM
1.0 BAR
Join Date: Apr 2003
Posts: 384
Re: The Official HMT Highest Horsepower
---
93 honda civic 4dr
bone stock z6 head
y8 block with vitaras, and eagle rods, other wise bone stock
t3/t4 57 trim .60/.63 @25psi
new record for morst hp on vitaras
pretty sure its a record for most hp on a stock head, im, cam in a d-series as well
08-21-2006, 01:48 AM
1.5 BAR
Join Date: Oct 2004
Posts: 1,183
Re: The Official HMT Highest Horsepower
---
290whp 245 ft-lb-tq @20psi
dohc zc
ported head(by me)
T3 .48/.60
wiseco .20 over pistons
huge bar/plate fmic
siemen deka 550cc injectors
motorola 2.5 bar
2.5 aluminum charge piping
$C$C$ Fab ramhorn and 3" dp
tuned by jeff evans w/neptune