help with Jeep engine management - 4.0L inline six
07-28-2007, 03:05 PM
0.0 BAR
Join Date: Jul 2007
Posts: 3
help with Jeep engine management - 4.0L inline six
---
Ever since I turbo'd my '98 integra i've been hooked on boost. I sold the Teg and got a Jeep Grand Cherokee (2004 4.0L I6) for practicality reasons. Aside from being a dog, it's great. I've lifted it, added beefy sway bars, better tires, etc but haven't touched the engine yet. I'd really like to turbo it but i'm not sure what would be best for engine management. I'm not looking to turn it into a Cayenne Turbo, just something that can get out of its own way. I want to run safe boost levels for stock internals but i'm not really sure what the stock block can handle. I also don't know what size turbo would be a good match.
As far as fabricating parts goes, I plan on picking up a TIG welder.
What would you recommend for fuel management? turbo size? Any other help is appreciated!
Oh, and because I know how much you all like pics:
HID retro (still in the works)
and the Teg, gone but not forgotten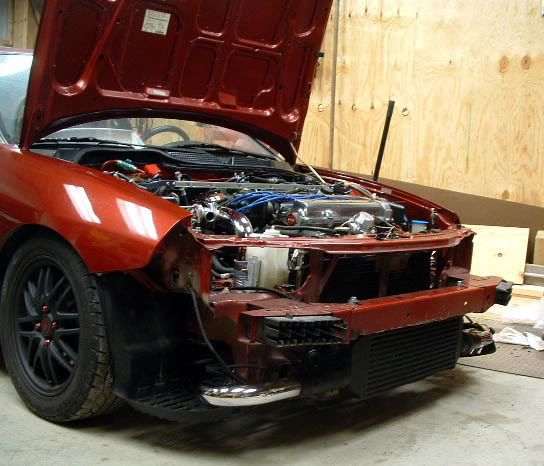 07-29-2007, 11:56 AM
Re: help with Jeep engine management - 4.0L inline six
---
I recommend leaving the engine alone due to the weak tranny crysler's have. V8's blow them up all the time. You turbo it and you will start getting in that hp range and you will blow it up too. Honestly i have built trannys for years and cryslers by far suck the worst. GMs 4L60-e and Fords 4R70W are way better half ton trannys then cryslers. I would either leave it alone or have another tranny waiting in the garage. Also they seem to get water in them too from going 4wding. Good luck!!
Thread
Thread Starter
Forum
Replies
Last Post