First Noob post advice on header build
04-27-2009, 02:28 PM
0.0 BAR
Join Date: Mar 2009
Posts: 7
First Noob post advice on header build
---
First off great forum! I found this place through someone on
VWvortex.com
and have been happily lurking ever since.
Finally got up the guts to attempt a header build for my rabbit pickup. I used these pre formed 2-1 collectors. I was wondering what the best way to weld them all up is going to be? They are formed but it isn't a perfect fit. There are small gaps between the pipes and some situations where there is a small air gap at least 180 degrees around the pipe. I was thinking maybe hold it tight with a vice grip and weld up a section then move to another and repeat. Or maybe just glob a bunch of weld on and deal with it? Should I just weld in between the pipes? Any general comments on what I've got going so far?
Thanks in advance.
[IMG]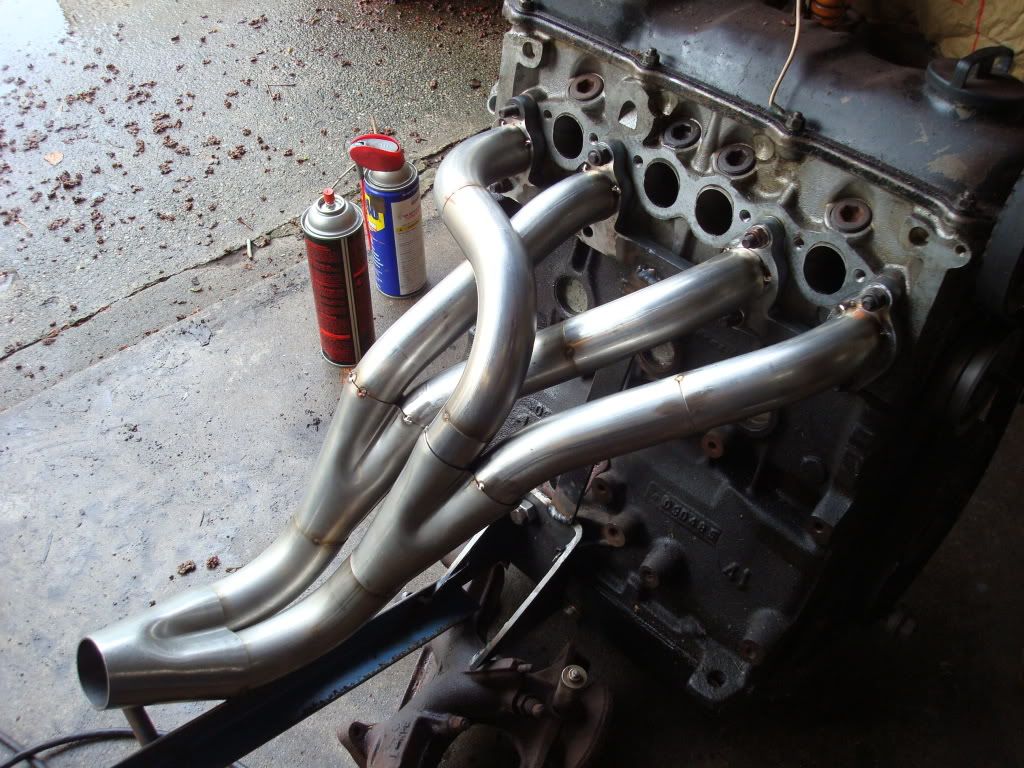 [/IMG]
04-28-2009, 04:17 AM
0.5 BAR
Join Date: Apr 2009
Location: Oregon
Posts: 81
---
If you're using filler a little gap should be fine. Once you get a weld started you'll see both ends wet and then you just stick the rod in and the two become one. With TIG anyway. I don't know a lot about MIG, but it seems to fill in gaps even better.
04-28-2009, 05:31 AM
0.0 BAR
Join Date: Mar 2009
Posts: 7
---