this wideband any good
06-27-2005, 03:51 PM
1.5 BAR
Join Date: May 2005
Posts: 1,380
this wideband any good
---
this wideband any good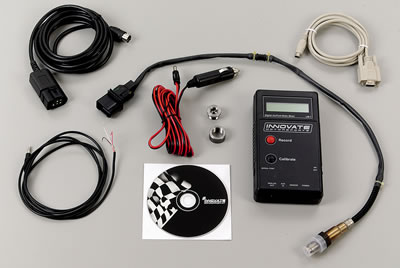 Brand:
Innovate Technology Inc.
Product Line:
Innovate LM-1 Air/Fuel Ratio Monitors
Quantity:
Sold as a kit.
Data Acquisition, Digital Air/Fuel Ratio Meter, LM-1, Basic, Kit
INN-3723 $349.95
Estimated Ship Date: Today
Precise air/fuel readings for carbureted or EFI engines.
Finally, there's a tool that carburetor and fuel injection fans can share--Innovative Technology's LM-1 wideband air/fuel ratio monitors. The fully digital monitors take the guesswork out of tuning by delivering the exact air/fuel ratio instead of just reading rich or lean, and they're self-calibrating to give you accurate readings. The LM-1s measure data 12 times per second for up to 44 minutes. The data can be downloaded to a PC with the included serial cable and software so you can graph multiple sessions. Instead of spending hours tweaking and tuning your carburetor, use the LM-1s to get the information you need, tune your carb, and be done. Tuning a fuel injection system involves many variables, but the optional auxiliary-input cable provides up to 5 simultaneous readings, for a more complete view of an engine system's performance. For example, you can measure and graph specific air/fuel ratios in relation to rpm, MAF, MAP, TPI, and more. The LM-1 kits include a Bosch wide-band oxygen sensor and cable, cigarette lighter power adapter, serial cable for PC, 9 V battery, exhaust bung and plug, quick-start guide, and a CD with software and manual.